ACCOMMODATIONS
Ranch Bunkhouse is a three bedroom, two-story barn apartment constructed inside a working ranch barn. Daily continental breakfast is provided. Complete kitchen, satellite TV and washer/dryer is available for your convenience.

It is our desire to provide this facility for individuals with horse or ag-related interests, but would be attractive to anyone wanting to get away for some peace and quiet in the country. Horse stalls (three indoor 12'X12' and three outdoor 12'X48') are available along with hay and water for horses. This is ideal for individuals traveling cross country with horses and needing a "horse motel". This facility will accommodate large families and provides enjoyment for those appreciating surroundings decorated in rustic or western décor. Riding and hiking trails span over 800 acres.


The Main Corral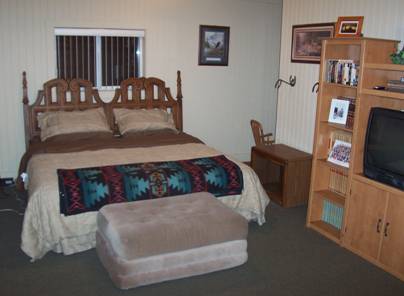 The Gathering Pen
More Bunks ...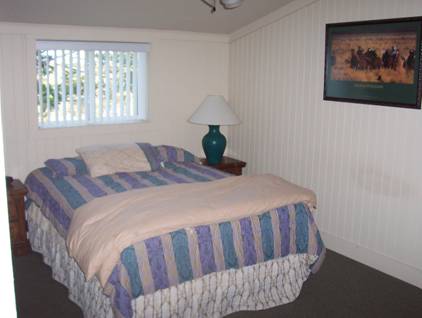 The Horse Bunkhouse
The ranch is also home to Price Charolais and Price Boer Goats.
RANCH BUNKHOUSE PRICING
We charge a flat rate of $90 plus 6% hotel/motel tax per day regardless of number of persons/horses. Maximum occupancy is 6-8 persons and 3-6 horses. Daily continental breakfast is included as well as hay/water for horses. No daily maid service.
Payment Methods: Cash, AMEX, Mastercard, Visa, Discover, Diners Club.
Pager: 1-866-749-3280
E-mail: ranchbunkhouse@msn.com
FAX: 254-939-6114
Mobile: 254-913-3489
Leave message: 254-939-0055

Mail:
Ranch Bunkhouse
6942 Campbell Hill Road
Belton, Texas 76513
A Place Where Horse & Rider Can Relax